New seafaring adventure Don't Sink launches on Nintendo Switch later this year!
Are you a scallywag at heart? Does humorous, salty dialogue tickle your fancy? Do you like the idea of being a pirate without all the messy parrots and constant threat of scurvy? Do you enjoy these nautically-themed questions?
Ahoy! We have just the game for you! We are excited to announce our partnership with Studio Eris. Together, we're bringing their pixel-perfect pirate RPG Don't Sink to Nintendo Switch this fall (official date TBA - follow us on Twitter for alerts!).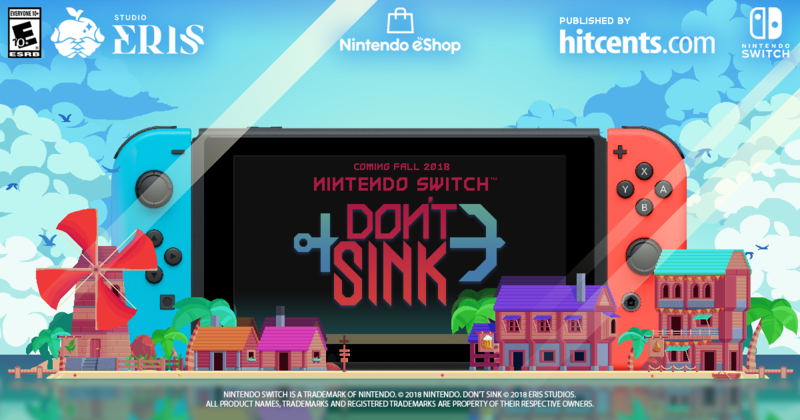 Capture islands, sink ships, defend your towns, and discover an exciting world full of adventure.
Don't Sink is a lighthearted Sandbox/Adventure/Pirate RPG offering a massive world of unique islands and landscapes to explore and conquer.
Unlock larger and more powerful vessels by sailing the seas and completing quests.
Maintain the morale of your mangy crew with food and fighting.
Discuss rumors with citizens and uncover the origins of each island.
Solve your conquered islands' economic challenges and become a respected governor.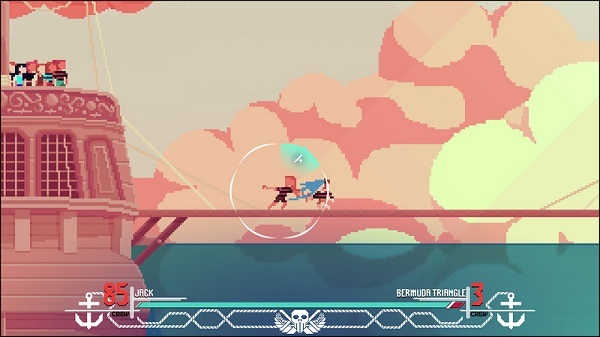 Fire cannonballs from a distance or walk the planks for more up close and personal swashbuckling action. The brave renegades on the ship remain… remarkably unfazed by their potential demise at sea.
The crew at Studio Eris consists of three talented pirates-at-arms: Sebastian Nigro (@Seabass_N) is Lead Developer and captain of overall game design. Daniel Marques (@i_am_thirteen) helms visuals, assembling a perfect color palette for a variety of pixel-based tropical isles. The auditory maestro of the team, Christopher Anselmo (@tophtacular), composed all music and sound effects.
Don't Sink is currently available on Steam and Xbox One.
Press kit is available here:
Art Assets (Logo+Screenshots): dropbox.com/dontsink-presskit
Trailer: dropbox.com/dontsink-trailer
Want to keep informed on all the latest news? Stay tuned here, or find us on Twitter: @Hitcents