Here's the newest and coolest on Get to the Orange Door! We have some high-profile reviews, updates, hotfixes, and new things coming in the next update. See below for the sick deets. (We're working on our slang, let us know how we're doing.)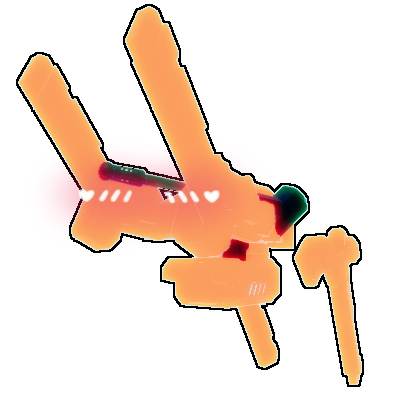 ---
Radical Reviews
We've been starstruck by some of the amazing reviews players have left! Here's a few of the most notable ones:
"Get To The Orange Door is an early access shooter with a 1980's aesthetic and all the wall running, double jumping chaos I've been craving... it has some of the best raw shooting I've experienced in a long time." - Kotaku
Click here for the full article.
"This is one of those few times when I've been playing something in Early Access and felt genuinely excited." - GmanLives
Click here for the video review.
"John Wick, but if it was synthwave." - Mr.Fruit
Click here for the video review.
---
Awesome Updates
After thoroughly combing through every pixel of GTTOD, our one-man dev team, Andrew, has birthed another big update for Steam Early Access!
Here's the list:
New Weapon: JACKHAMMER
New AI type: Turret Crab
New AI type: Drone
New AI type: Infantry (recreated from scratch)
Infantry can now talk and communicate
Improved ragdolling
Improved weapon view model recoil
New parkour system for better wall stability
You can bind (almost) any key now
Level 1 extention
Sliced prices for weapons and equipment
Improved dual wielding view models (WIP)
Added tips to loading screen
New greeting messages
General bug fixing and polish
---
Wholesome Hotfixes
Some things don't always go as planned. Here's a list of the recent GTTOD hotfixes:
Fixed extra mouse buttons not working with keybinds
Made it so you can switch your fire and swap mode buttons
Fixed an invincibility bug with infantry
Fixed the DTP and Sword Dash from clipping player through floor
Added some new and also improved songs to the OST
Increased the QP barrier size so you don't get stuck in it
Also, physical proof that the dash ability is now fully functional:

---
---
What's Coming Next
The next big update will include full Workshop support! Right now, Andrew and three guys we keep locked in the basement are testing uploading and downloading in the Dev Branch of GTTOD, which is why you guys can see the Workshop option. Sorry about the confusion, kids! But this is big news and promises tons of fun.
---
Join us.
To stay up-to-date with the latest news, get involved with the GTTOD community below: